Ed Voyles Auto Group helps in Making Miracles


Ed Voyles is a Proud Sponsor of the Making Miracles Radiothon

The Ed Voyles Automotive Group is proud to sponsor the 2018 Making Miracles Radiothon. This radiothon will be broadcast live from Children's, Scottish Rite Hospital on Thursday December 6th from 6am to 6pm. Tune in to Q100 and Kicks 101.5 all day to hear stories of courage and hope from patients and families at Children's Healthcare Atlanta. Click
HERE
to learn more and make a donation today.
Ed Voyles Auto Group Celebrates Teachers of the Year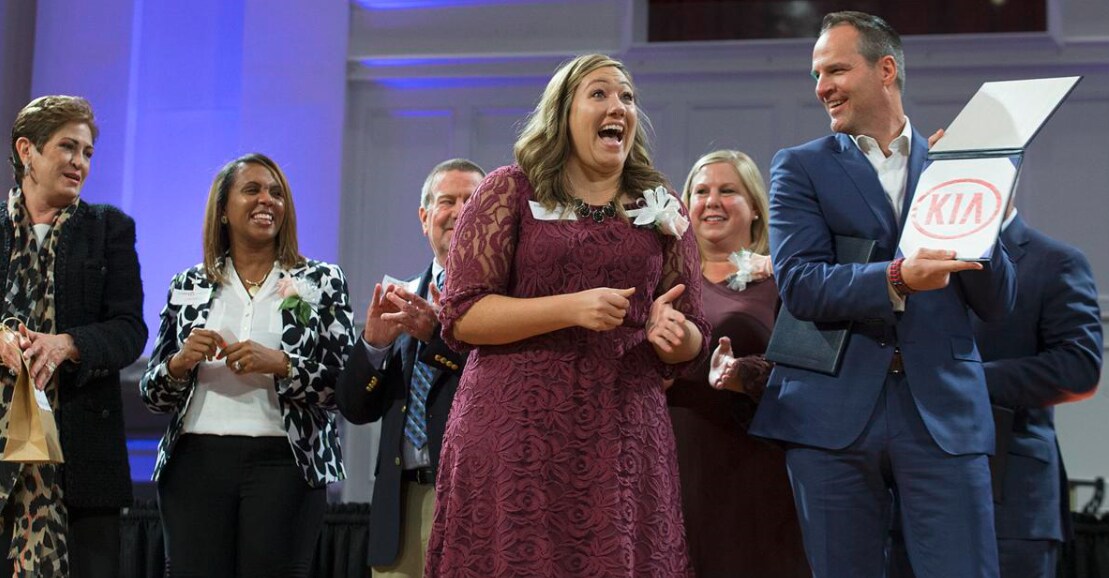 "Honoring teachers for their dedication and commitment"

"The Ed Voyles Automotive Group honors teachers for their dedication and commitment to developing the minds and spirits of our future generations. Their positive influence in the lives of our children can many times be a thankless job reaping great intrinsic value, but not nearly enough financial value. Having been a high school teacher for 10 years, I have personal knowledge of the sacrifices they make daily to lead and educate the youth of this great country. In an effort to give back to these great men and women of Cobb County, the Ed Voyles Automotive Group over the last 12 years has donated 4 vehicles a year to each elementary, middle, and high school teachers of the year and also the teacher of the year for the Marietta School System. The teachers get free use of a vehicle of their choice for one year. It's our way of thanking the teachers of Cobb County and celebrating their excellence and dedication of their wonderful profession." - Mike Boyd, Kia General Manager

---
Ed Voyles Hyundai is a proud supporter of

Hyundai Hope on Wheels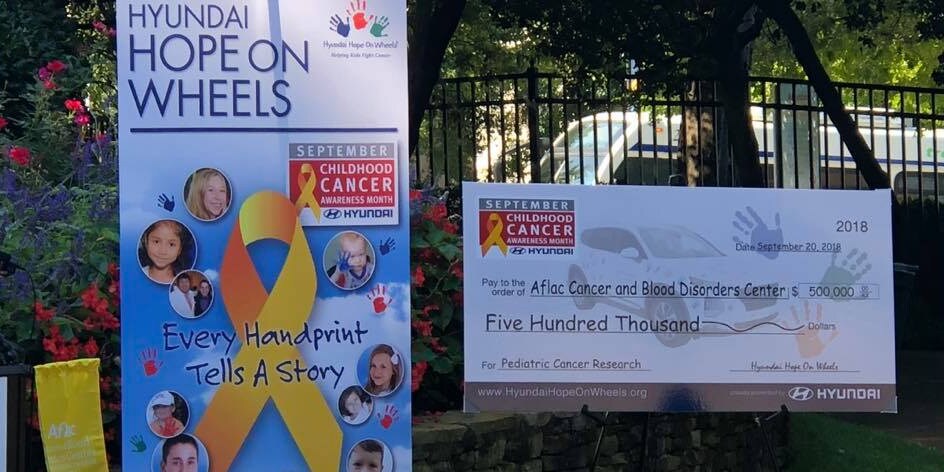 What is Hyundai Hope On Wheels?
Hyundai Hope on Wheels is a Pediatric Cancer Foundation that has worked for the last 20 years  to cure pediatric cancer through funding research and community awareness. Hyundai Hope on Wheels has been dedicated to supporting pediatric cancer research that finds innovative approaches, new discoveries, and improves care for children fighting cancer. It's theme "Every Hand print Tells a Story" details the bravery of kids fighting cancer, their families and the ground-breaking research of doctors fighting for a cure. Each hand print celebrates the lives of these children. Ed Voyles Hyundai's powerful partnership and charitable donations hope to create an impact in the efforts to fight Pediatric Cancer.