2019 Hyundai Elantra vs 2019 Volkswagen Golf in Smyrna, GA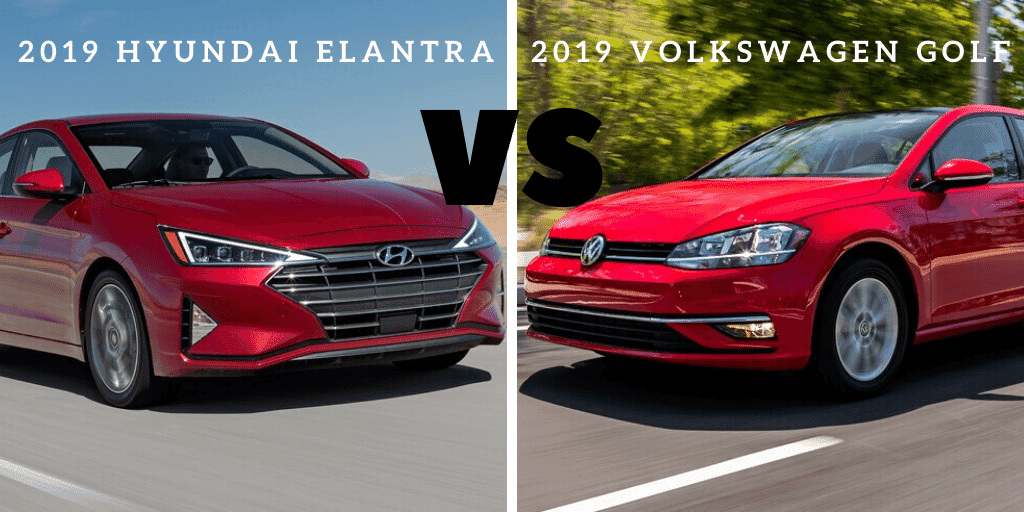 Each year, we are seeing significant and competitive improvements between car models across the industry. It's getting more and more difficult to decide on your dream car when so many are so capable! The final decision comes down to a few key features, and while they may seem small, every aspect counts. That's why we're going to give you a full comparison between two popular models this year: the 2019 Hyundai Elantra and the 2019 Volkswagen Golf.
It's time to get into the gritty details. Let's compare the 2019 Hyundai Elantra and the 2019 Volkswagen Golf to see which one wins out.
The Hyundai Elantra: Revamped and Ready
For 2019, the Elantra has gone under some pretty noticeable exterior and interior changes. Most drivers are commenting that this is one of their favorite new features, and it lends to a pleasant driving experience. It's spacious, with plenty of storage and cargo space. The Elantra has also gotten a few technological upgrades, such as a rearview camera and a touchscreen interface. With Ed Voyles Hyundai, you'll be spending anywhere between a competitive $15,000 and $16,000 on an SE Sedan, which is the most common trim.
With a Hyundai Elantra, you'll be able to experience these key features:
Quality interior materials
14.4 cubic feet of trunk space (25 cubic feet if you choose a GT hatchback)
5-inch display screen
Six-speaker audio with Bluetooth and a USB port
Smart climate control functions
37 MPG highway
Driver complaints are scarce, but most tend to claim that the Elantra does nothing spectacular for the driving experience. It doesn't go above expectations for engine performance, and should be considered a car meant for solid, reliable driving. If you're looking for something safe and affordable, the Elantra is an excellent choice.
How does the 2019 Volkswagen Golf compare?
The first point of contention between these two models that will immediately affect buyers is the price tag. The Golf is significantly more expensive, starting at around $22,000 for its S trim. It has an equal MPG rating, but has been described as having weak passing power. With an infotainment system matching that of the Elantra, it's important to note that its response time is significantly more sluggish.
However, with the 2019 Volkswagen Golf, you'll be treated to competitive warranty agreements that are transferable between owners. The limited and powertrain warranties both cover 6 years or 72,000 miles. It's necessary to note, though, that Hyundai has a 10-year powertrain warranty, which wins out.
Ed Voyles Hyundai has the best pricing for the 2019 Hyundai Elantra in Smyrna, GA!
Yearning for a Hyundai Elantra after being more informed? We understand completely. Luckily, our lot of new Elantras is expansive and provides you with plenty of options. There's no better place to search for your new dream car than Ed Voyles Hyundai. If you're in Smyrna, GA, looking for something reliable, we've got the Hyundai Elantra for you.